In a society that increasingly defines itself in visual terms, artists and designers are critical in shaping its future.
The Department of Art provides its students with the technical and conceptual tools needed to make innovative contributions to a visual culture in which traditional boundaries between the visual arts, design, film, video and architecture have become increasingly blurred.
The accomplished faculty members bring their professional experiences to the studio, providing a contemporary context for the development of skills and ideas. The department's creative environment encourages creative problem solving, interdisciplinary experimentation and the production of images, objects and experiences that reflect a sophisticated visual literacy. From a shared foundation emphasizing traditional fundamentals of art and design, students move into media concentrations that encourage interdisciplinary interaction, particularly in developing digital technologies. This flexible interaction between traditional and new media is central to the department's vision and the success of its mission.
The creative atmosphere of the Department of Art's studios is a fertile ground for the development of the complex skills and ideas needed to navigate and contribute to an evolving visual culture. Our location, just outside Washington, D.C., and less than an hour away from Baltimore provides access to numerous museums, galleries, embassies and international institutions and brings important real-world experience to students in our program.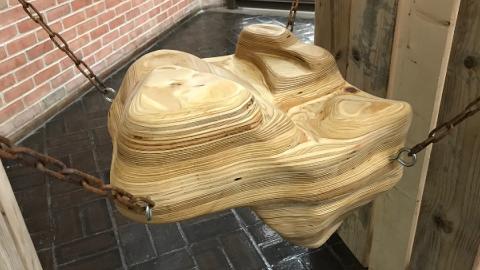 Creative Work & Research
Our faculty and students engage in creative work and research that explores the relationship between traditional and new media.
Explore our creative work and research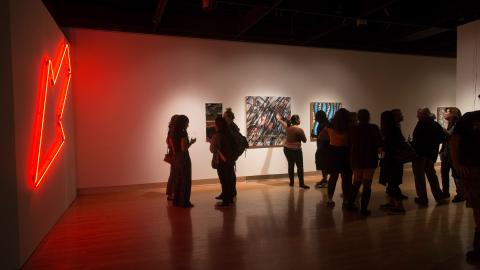 Community Engagement
We fulfill our department's mission to engage the local community through design programs, partnerships with high schools and more.
Discover our work with our community
Our Faculty
The department is led by 12 full-time and 13 part-time faculty members from diverse geographical and artistic backgrounds. Our faculty are all practicing artists, designers or theorists who have exhibited extensively, both nationally and internationally. They bring to their teaching the sum of their experiences working as exhibiting artists and as leading researchers in the field. Recently, faculty have exhibited work at the Smithsonian American Art Museum, the Hirshhorn Museum, the American University Art Museum at the Katzen Center, the Nanjing Museum in China, the National Building Museum, the Baltimore Museum of Art, as well as countless exhibitions and residencies in galleries and art spaces worldwide.