Art Professor to Continue Work Portraying Arctic Ice Melt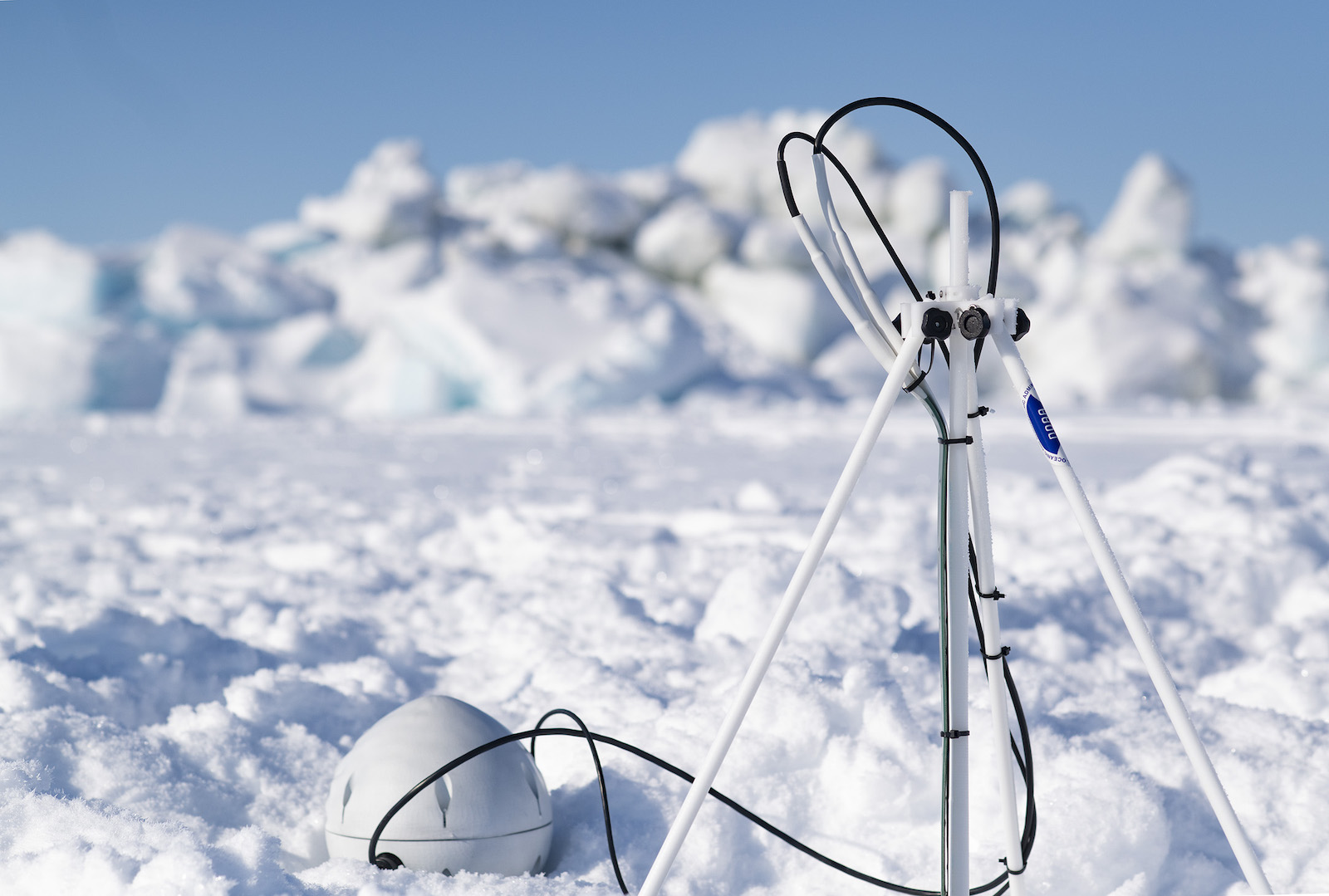 Cy Keener received a $200,000 continuing grant from the National Science Foundation.
By Jessica Weiss '05
Assistant Professor of Sculpture and Emerging Technology Cy Keener has received a grant from the National Science Foundation to continue his work blending science, technology and art to convey the thinning of Arctic Sea ice.
The five-year grant, totaling nearly $207,000, will allow Keener to develop and test a low-cost, open-source buoy to provide meteorological and oceanographic data, a project he has been working on since 2018. In collaboration with research scientist Ignatius Rigor, a senior principal research scientist at the University of Washington, Keener will also travel to the Arctic and make visual art with data collected through the instruments deployed.
Given that such buoys normally cost thousands—or even tens of thousands—of dollars, the $300-$500 device Keener is seeking to develop could potentially "double the number of sensors" currently being used in the Arctic Ocean, he said. That could enhance a critical dataset used in weather forecasting and studies of climate and climate change.
"It's an honor to be involved in this work," said Keener, who teaches art and electronics at UMD. "And to use my art to get people to understand what's happening up there."
Keener first traveled to the Arctic in Spring 2019 with Rigor, who is the coordinator of the International Arctic Buoy Program (IABP), whose members maintain a network of buoys across the expanse of the Arctic Ocean. On that trip, Keener installed measuring instruments that he then used to create a series of art pieces. 
At VisArts Gallery in Rockville, Maryland, he displayed "Sea Ice 71.348778º N, 156.690918º W," an installation that used hanging strips of 6-foot-long, blue-green polyester film to reflect the thickness and color of the Arctic ice as collected daily via satellite from the buoys.  
He also created various versions of "Digital Ice Core," a sculpture piece that used electronics, data and satellite communication to link a remote field site with a digital light sculpture, made up of one thousand LED lights. Viewers were then able to see a recreated version of the ambient light in the air, ice and ocean in close to real time. 
Currently, he is seeking to improve a custom circuit and code that he has been working on since 2016, that will go in the sensors. He is hoping to travel to the Arctic in Spring 2021.
Photos courtesy of Cy Keener.