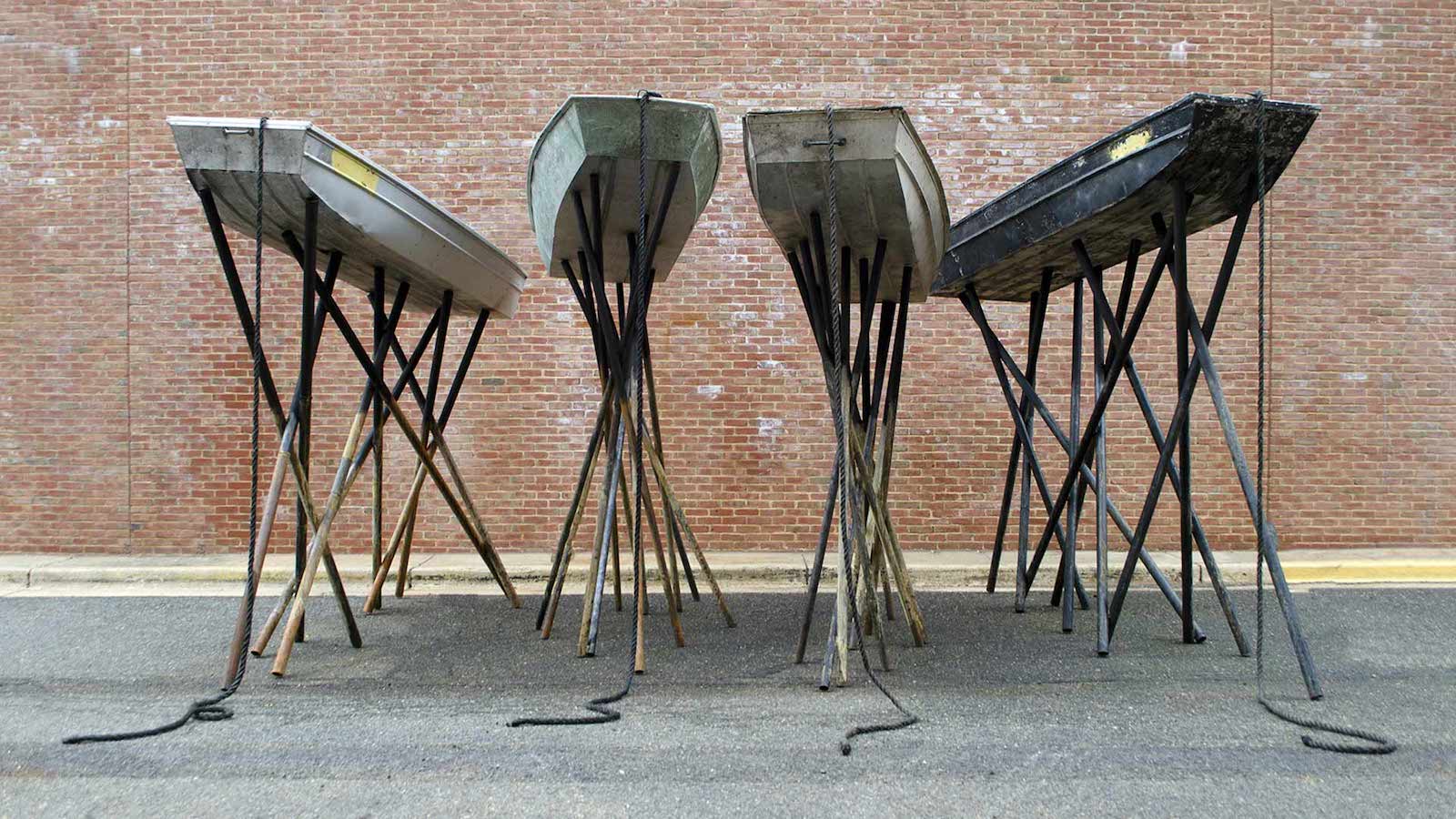 MFA thesis showcase goes virtual.
By Sala Levin '10 | Maryland Today
A storage shed filled with tools and gardening equipment doesn't have much in common with a pristine white-walled art gallery. But starting today, you can hop online and see an art installation in a Frederick backyard.
The showcase for University of Maryland art students completing their MFA degrees—this year combined with a showcase for 23 bachelor's degree candidates, as well—was supposed to take place in the gallery in the Parren J. Mitchell Art-Sociology Building. When COVID-19 made that impossible and restrictions on research made even completing some pieces a challenge, faculty and students found an alternate solution: install the canvasses, sculptures and room-sized installations where they could and put the exhibit online.
"We quickly had to figure out how our graduate students were going to operate, because they've been working for almost three years to this point and it's definitely the pinnacle of all their work for people to see," said Justin Strom, associate professor of print media/digital imagine and director of the graduate program.
W.C. Richardson, chair of the Department of Art, arranged for the four graduate students to access the Art-Sociology Building to complete their work while following social distancing protocol. "They would have negotiated the entire gallery to curate in a way to feed off each other and showcase each other," said Strom. "Instead, they were sequestered to being alone the whole time."
Read more in Maryland Today.
"Entropic Construction" by Michael Thron is one of the art installations featured in the MFA thesis showcase, which shifted online this year due to COVID-19. (Image courtesy of the artist.)