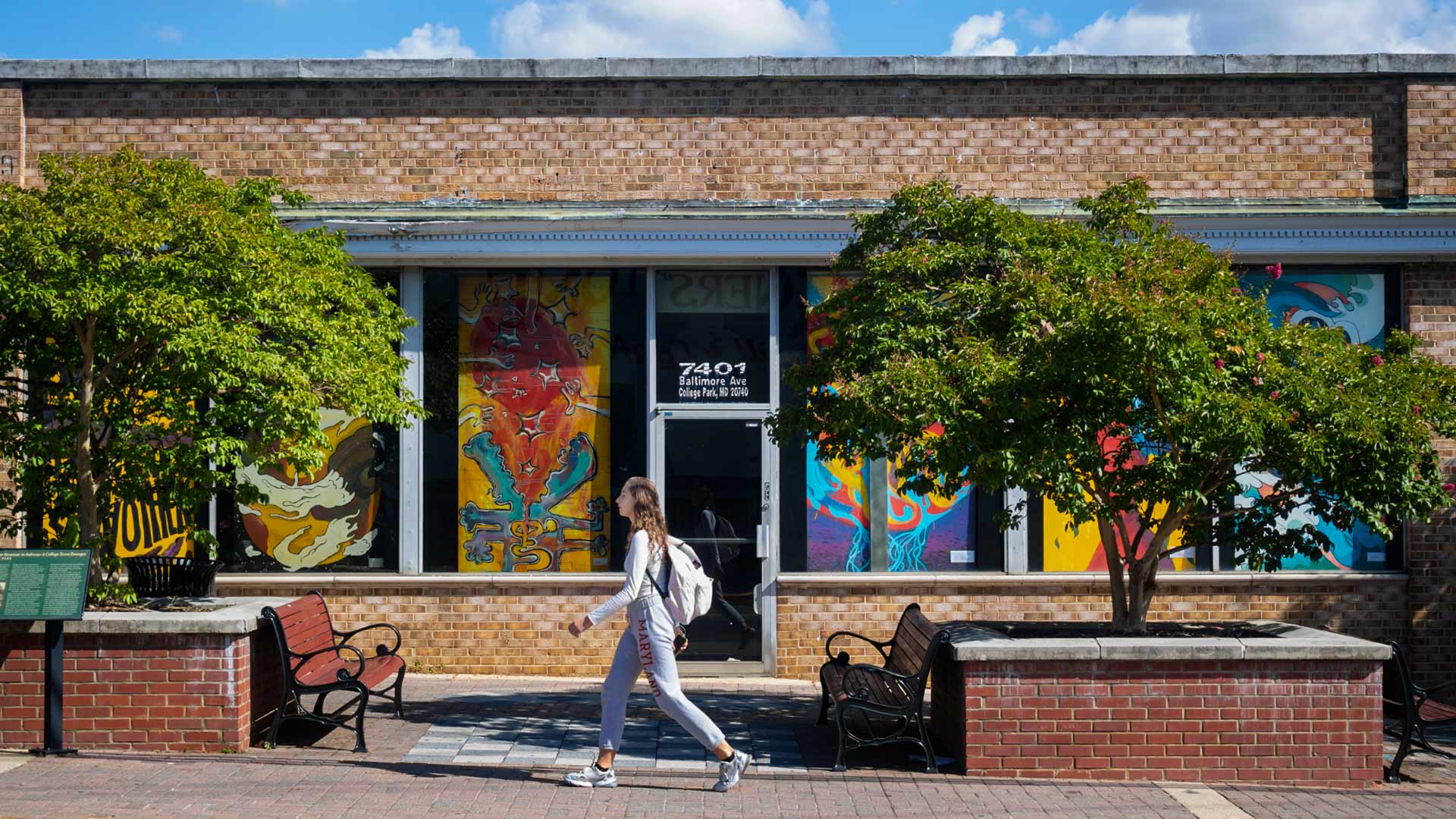 Installation brightens empty storefront on block soon to make way for new city hall.
By Dan Novak M. Jour. '20 | Maryland Today
What could have been a darkened storefront at the corner of Knox Road and Baltimore Avenue has become a very public canvas for local painters.
The latest installation by the art collective Living Artists and Co. sits behind the windows at the old MyCellPhoneRepair location. The six 4-by-8-foot murals painted on wooden panels together celebrate sustainability and art in the community.
"Rather than fill the space with a short-term tenant and avoid having a boarded-up storefront, we thought it would make it more interesting and dynamic to add public art for a short-term basis," said Katherine Gerbes, development manager for the Terrapin Development Company (TDC), a venture supporting the $2 billion revitalization of Greater College Park.
The murals will remain on display until the block is demolished to make way for College Park's new city hall. The project, a joint venture between the city of College Park and TDC, will have two floors dedicated to City Hall, two floors for UMD office space, ground-floor retail and a large public plaza.
Living Artists organized the installation in collaboration with the Terrapin Development Company by commissioning the murals.
Read more in Maryland Today.